Adidas commissioned Steven Noble to illustrate a crest to commemorate the 2008 Boston Marathon. 
Adidas asked Steven Noble to provide an overall concept which includes a collectable poster for every runner and an interactive experience at the Runner's Expo. The Illustration has sympbolic elements throughout the crest  that includes the map of the actual course of the marathon itself within the shield including the 3 Adidas chevron stripes. Other elements include the trophy, unicorns, olive branches, monuments, shoe laces, and tennis shoes.
The poster was printed both in blue and red colors to celebrate their 112th marathon. Artwork was created on scratchboard by hand.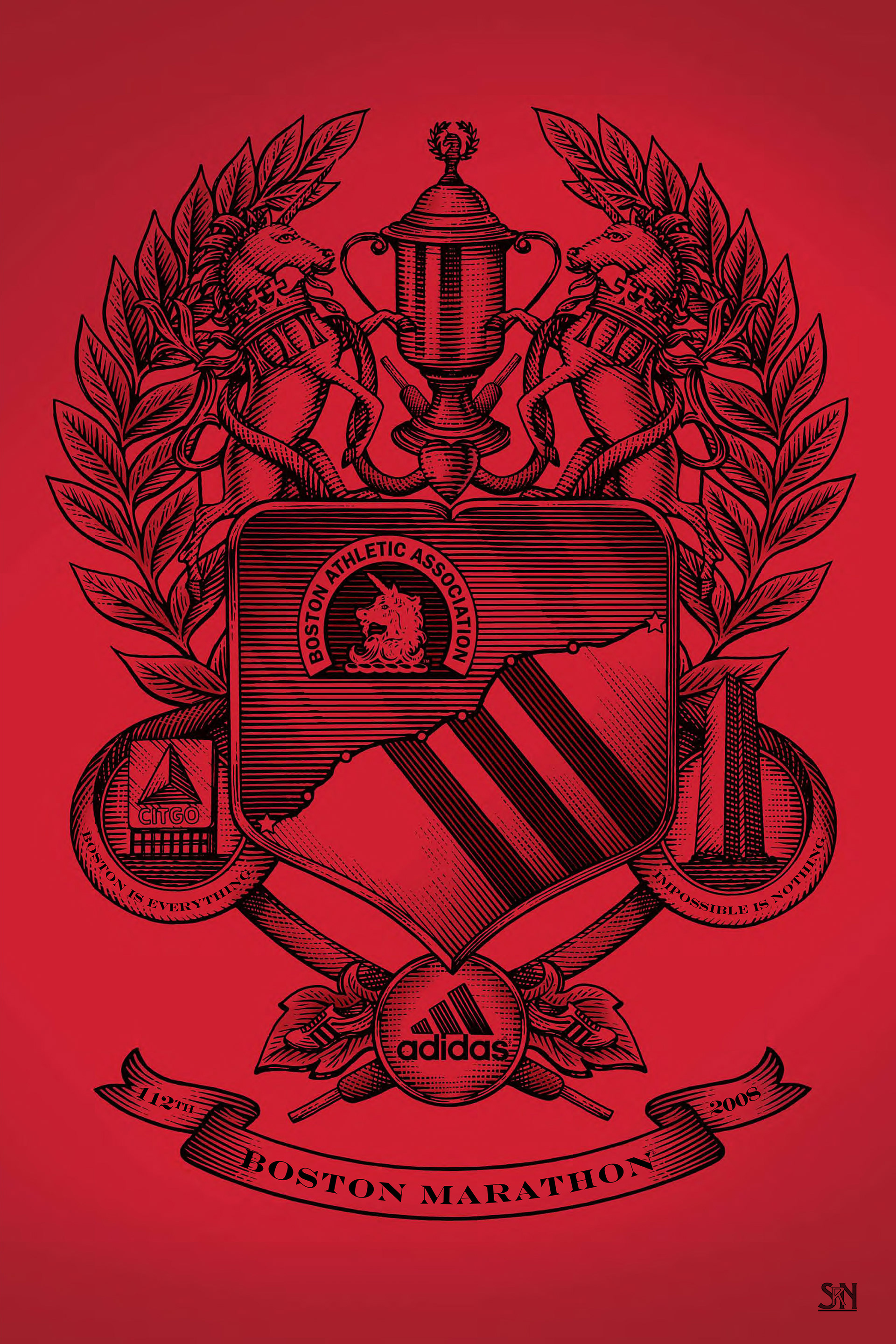 Boston Marathon Poster - red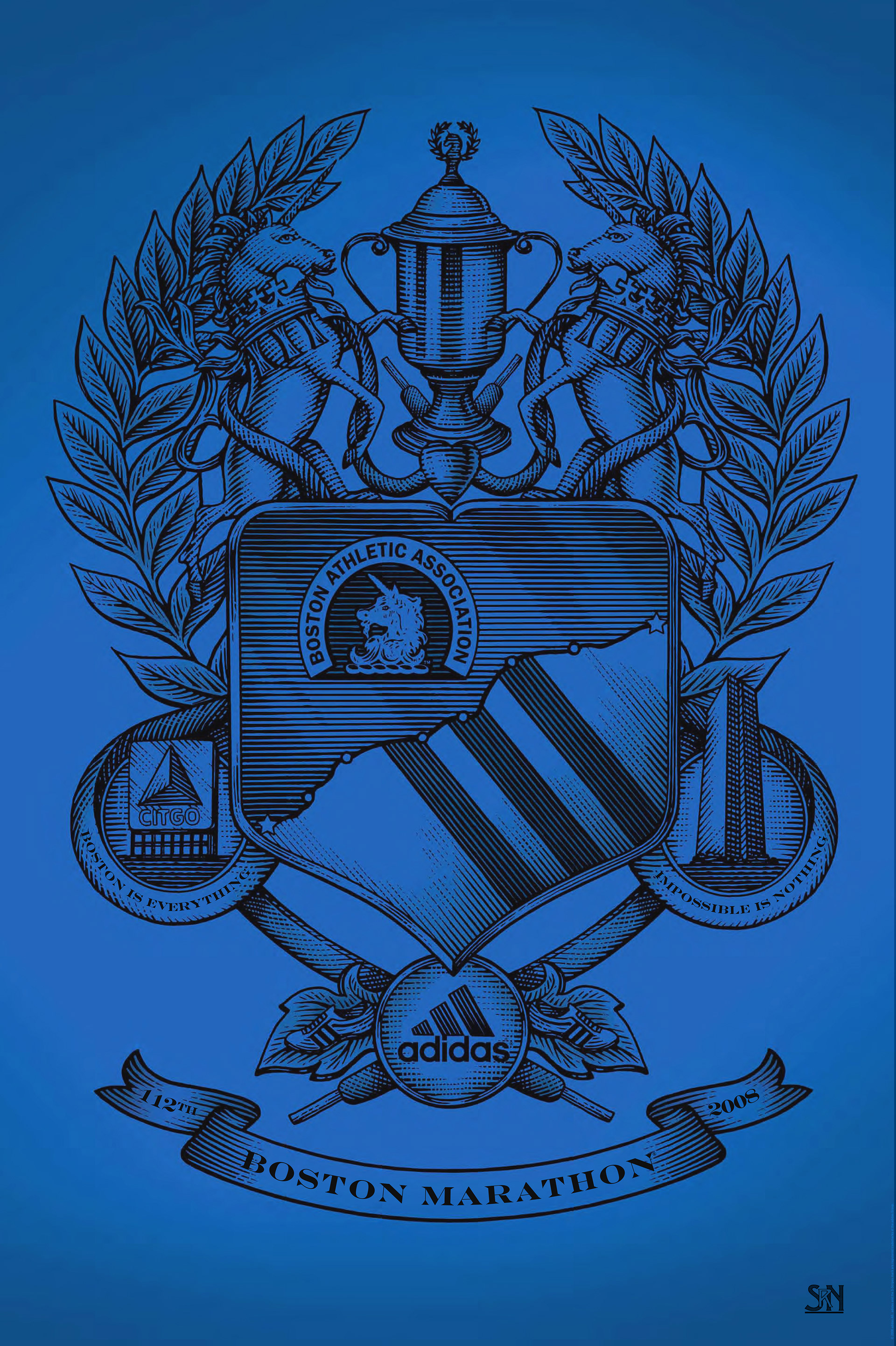 Boston Marathon Poster - blue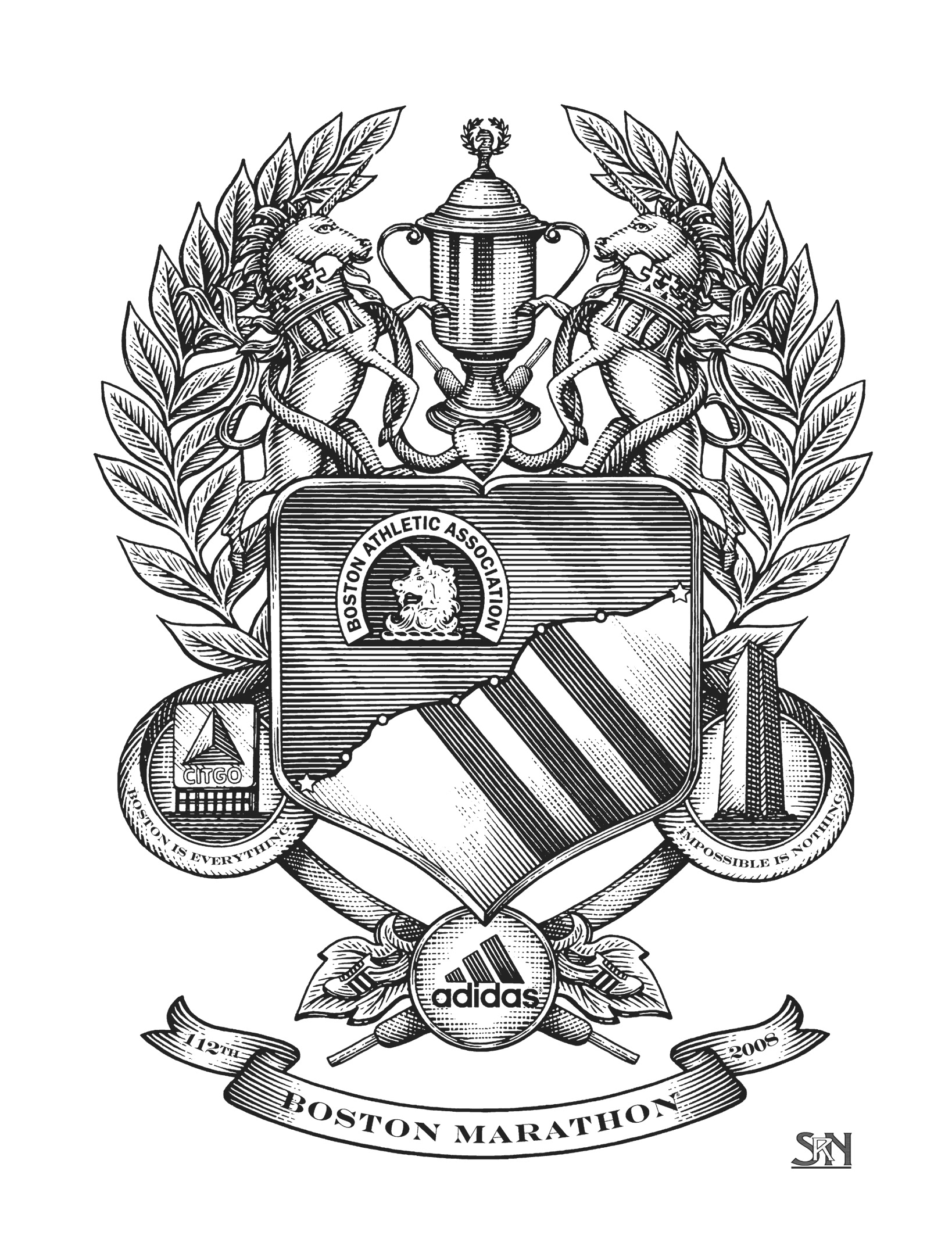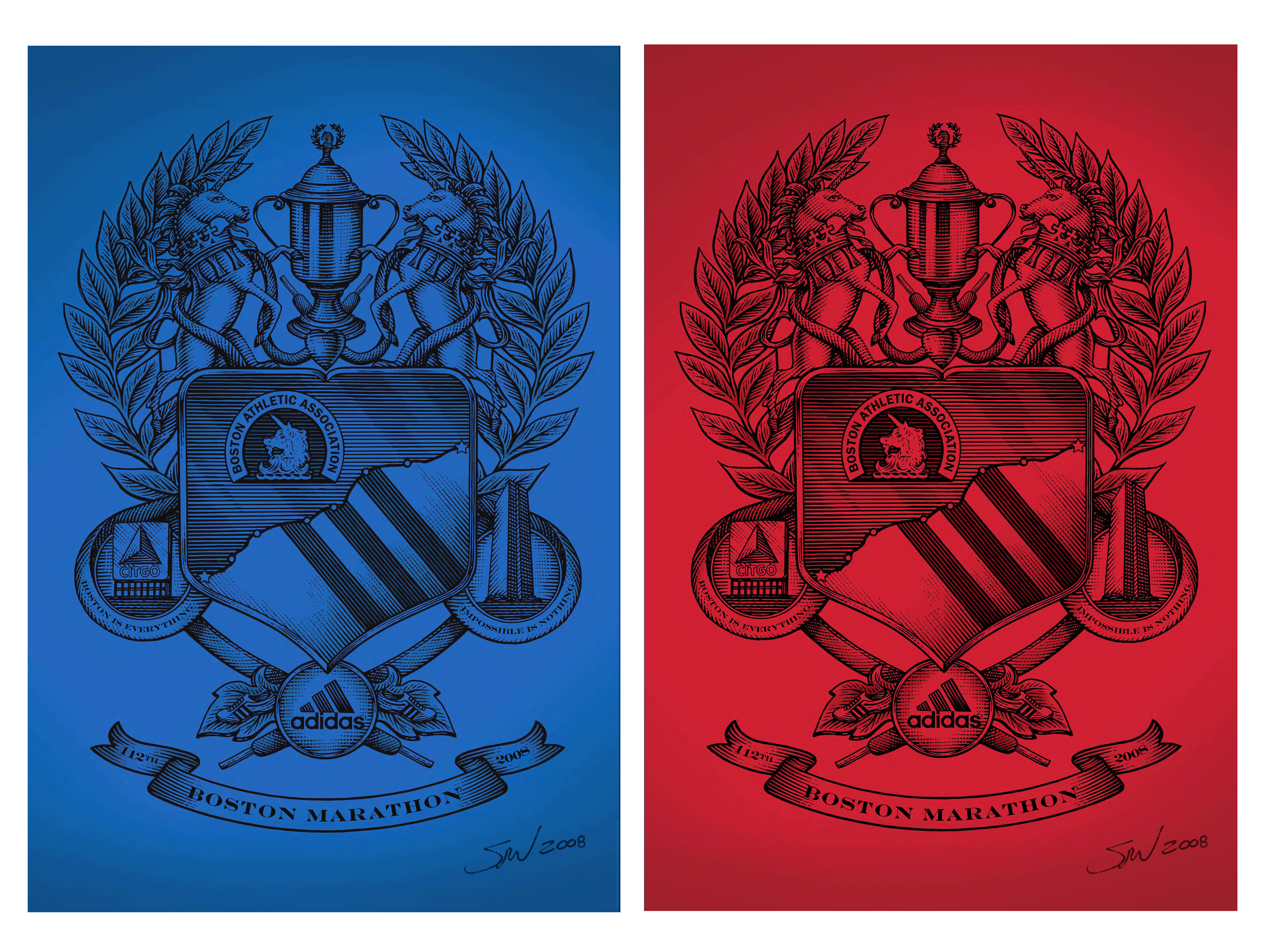 Boston Marathon Poster - signed copies