Spar Advertising along with Steven Noble's illustration skills created these 3 unique illustrations for the new Bowman Brothers Pioneer Spirits labels along with a map. The illustrations were renderd in a scratchboard woodcut style and represent John, Abraham, Joseph and Isaac Bowman in different historical scenes depicting the old pioneer days of the late 1700s.
Virginia Straight Bourbon Whiskey
John, Abraham, Joseph and Isaac Bowman were Virginia militia officers in the American Revolutionary War. In 1779, they led thirty pioneer families to Madison County, Kentucky and established Bowman's Station. Later, the brothers helped establish and settle Fayette County. They were legends, admired and respected by fellow settlers for their courage and bravery. This hand-crafted bourbon whiskey is a tribute to these four heroic Bowman brothers from Virginia.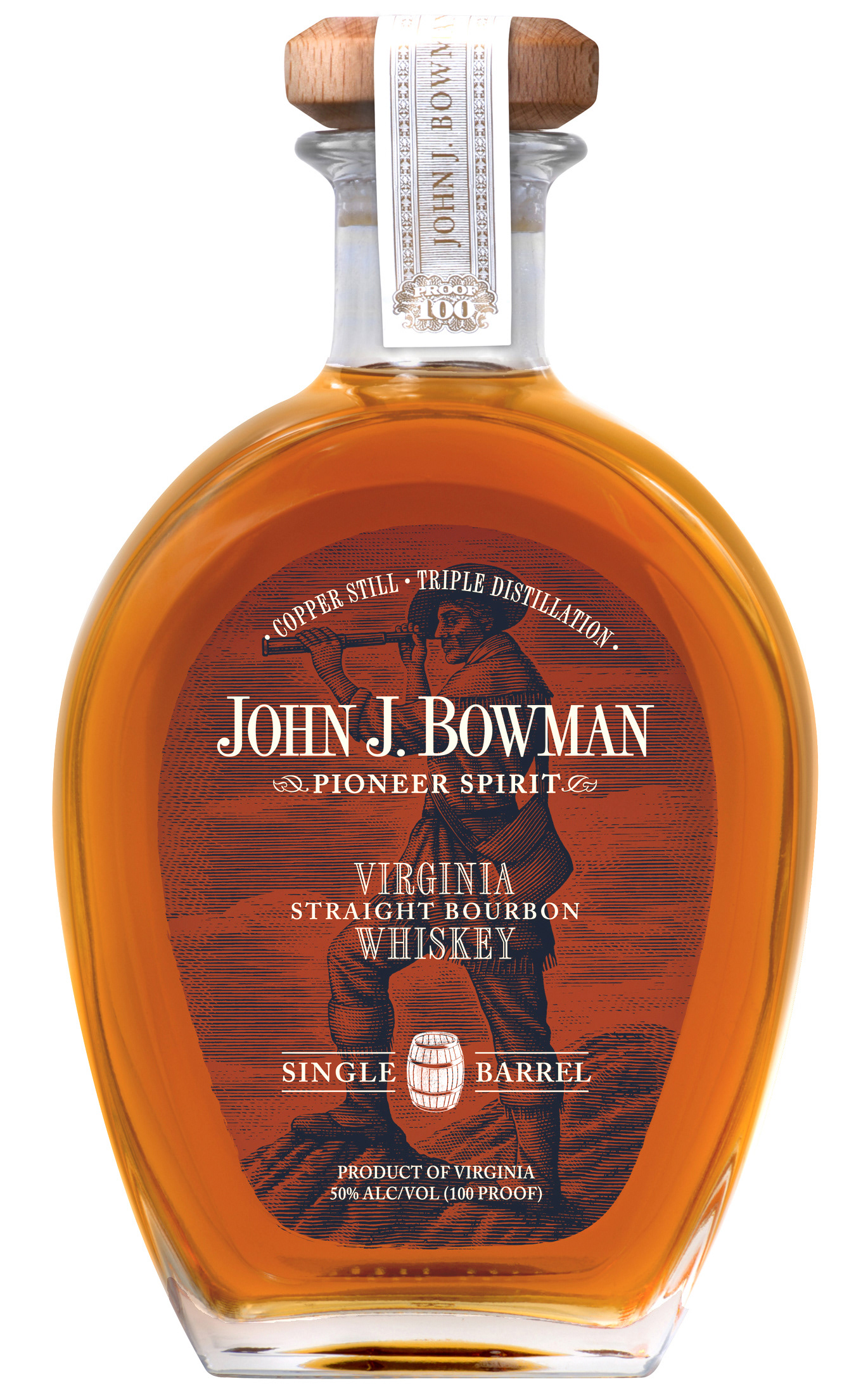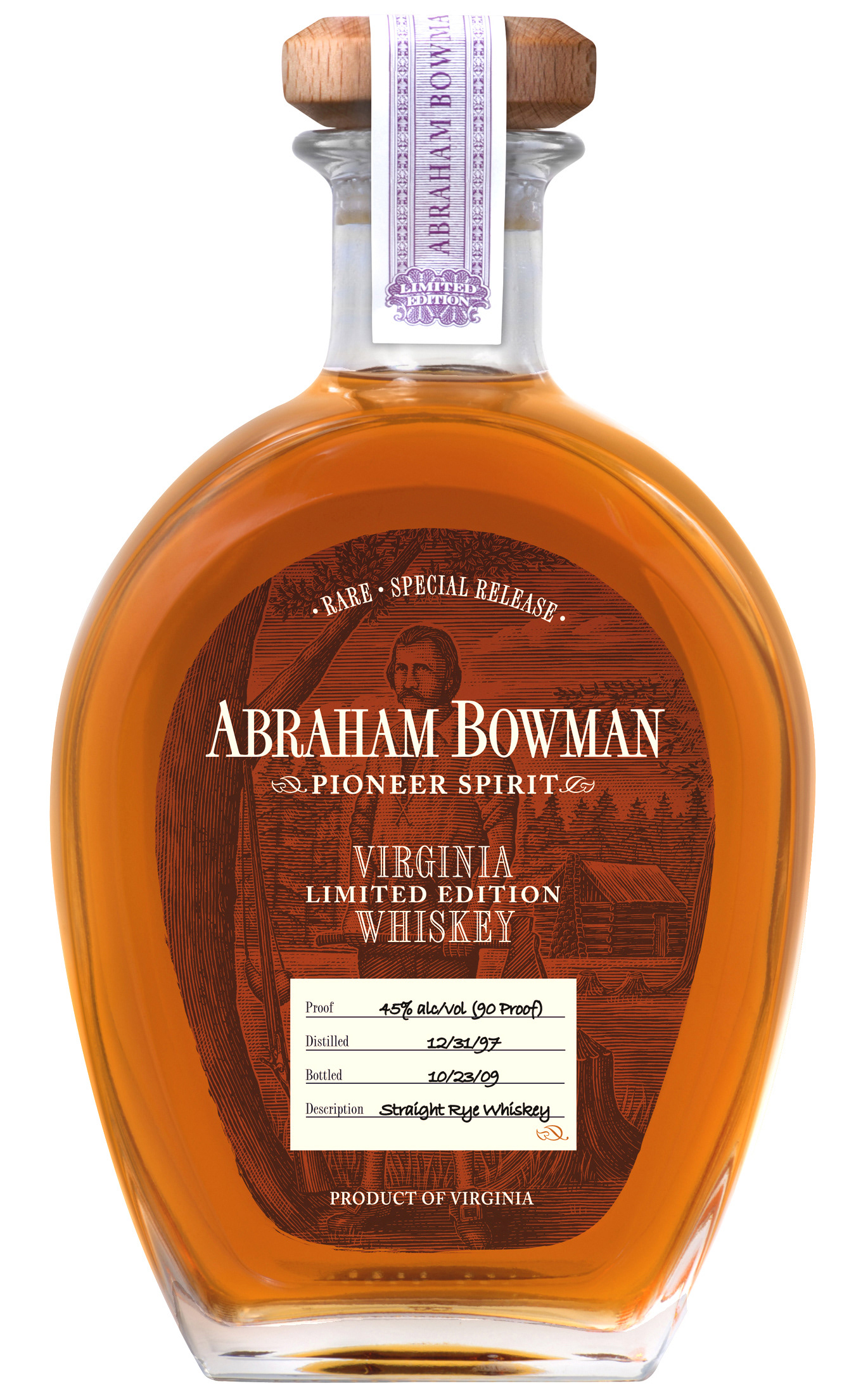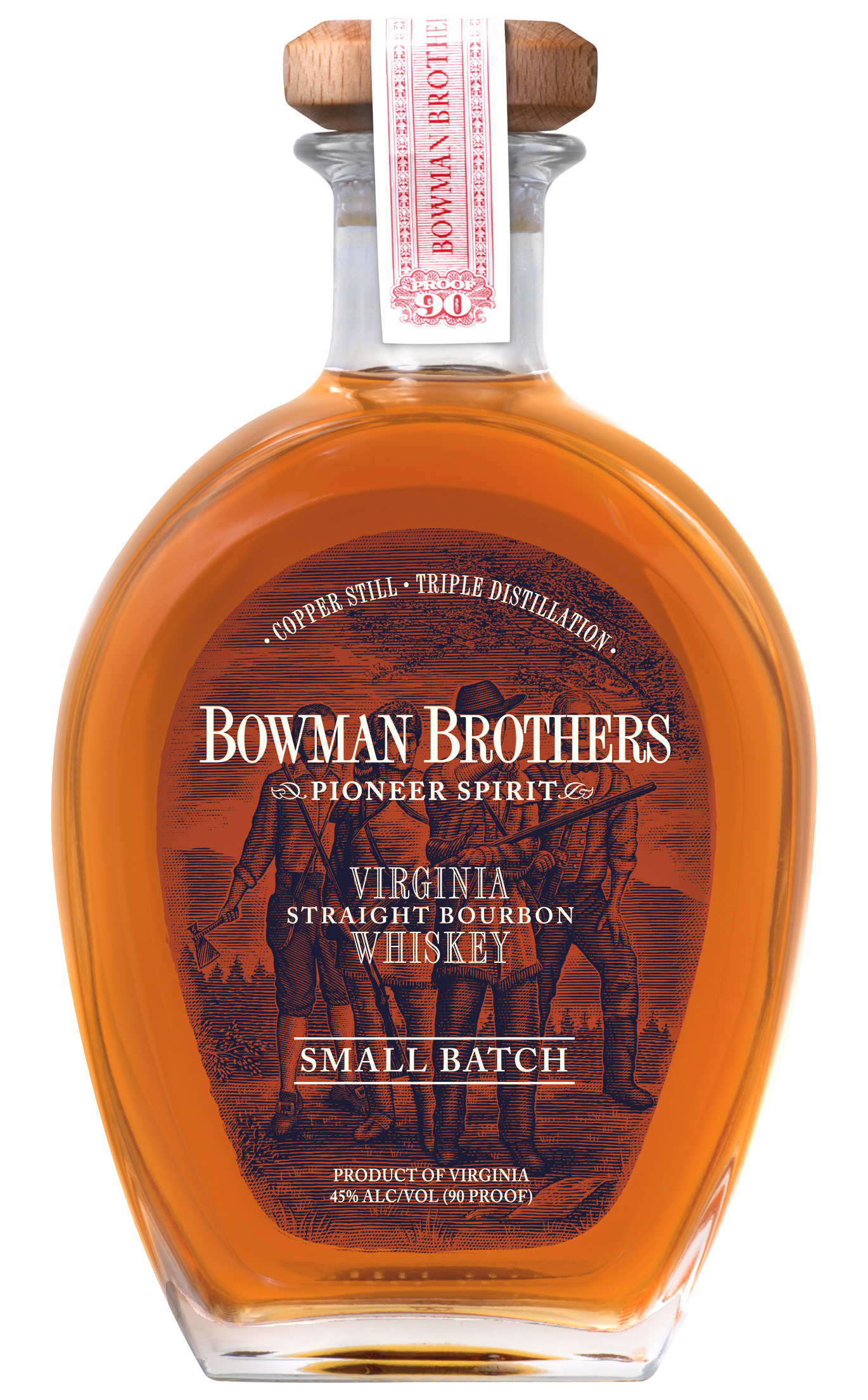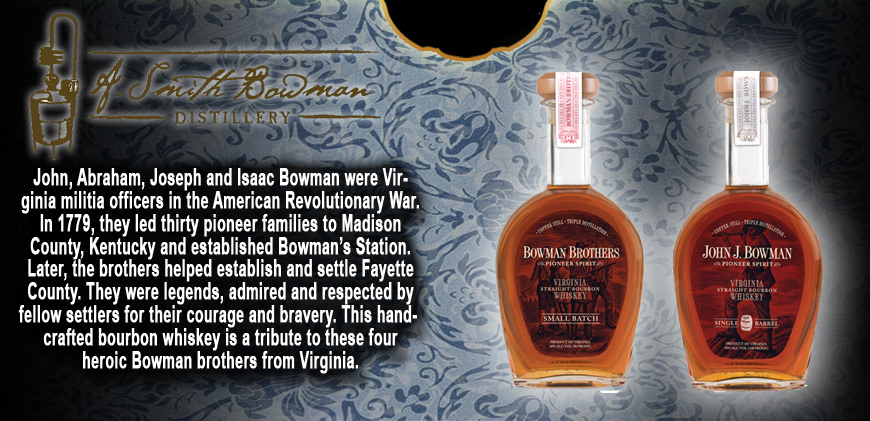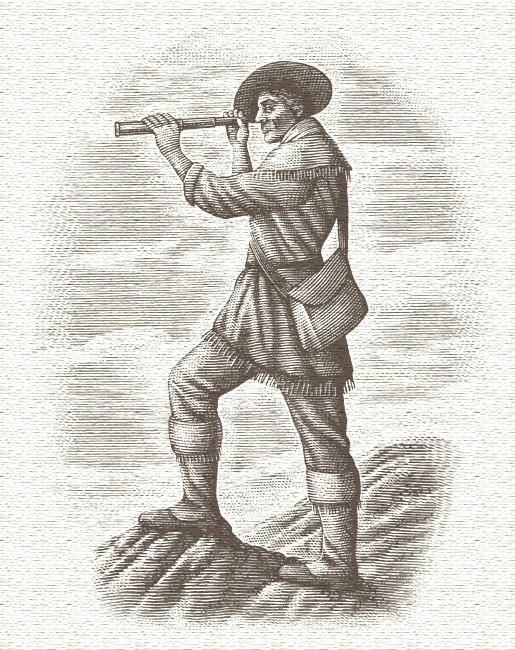 John T. Bowman Illustration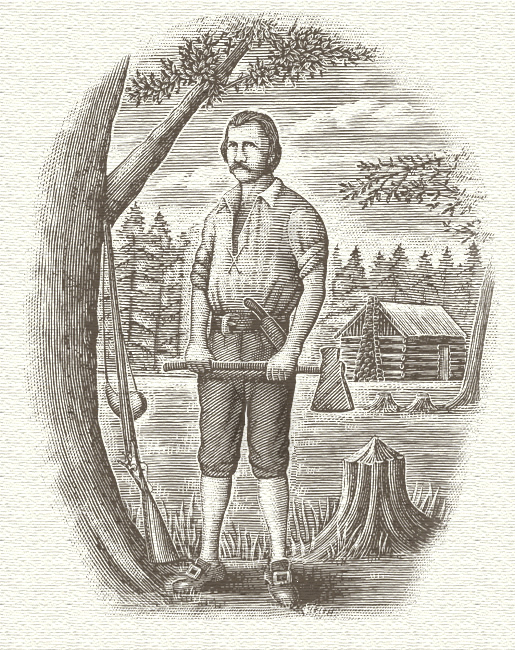 Abraham Bowman Illustration